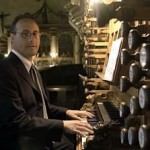 Our Services
Welcome to Emmanuel Church! We welcome all to worship God in our humble house in the Wilderness.   Please join us every Sunday at 10:00 AM
Dear Friends of "The Four Seasons Plus" Concerts Series:
Our Summer Concert is coming up. It will be a very special event-
our 70. Concert. I hope you will join us and help us celebrate.
As many of you know, we started the series on May 11, 2002
with a wonderful performance of "Harpsichord and Humor"
by Linda Skernick and Yves Feder. It was a memorable occasion!
Since then we have had musicians from around the world, both organists
and other musicians, performing in our 'Little Church in the Wilderness" for our loyal
audience.
You are cordially invited to an afternoon of wonderful music…
" THE FOUR SEASONS PLUS" SUMMER CONCERT
Nathan Bayreuther, Organ and Harpsichord
Sarah Harvey, Cello; Julie Ribchinski, Cello; Danielle Salerno, Violin; Andrea Shabazian, Flute: Martha Herrie, Viola.
Performing works by Bach, Handel, Mozart and more
Sunday Afternoon, June 11, 2017 4 PM
At Emmanuel Church, "The Little Church in the Wilderness" 50 Emmanuel Church Road, Killingworth, CT 06419 Admission $ 15, Seniors and Students $10, Children free
Reception following concert
For information or direction call 860-663-1109 or go to www.churchinthewilderness.org