Welcome to Emmanuel Church – we welcome all to worship God in our humble house in the Wilderness.
Surprise Concert!
David and Leslie Garman!
Those of you who have heard them perform know what I am talking about. I know you don't want to miss this musical evening. For those who have not heard them, David is a true virtuoso violinist. He is a Hollywood Studio Violinist and has performed in films such as Titanic, Amistad, Schindler's list andabout 800 more. He is collaborating with his partner Leslie Garman who is an accomplished pianist and singer in her own right. David and Leslie have put together a wonderful program of compositions by Ravel, Debussy, Russian and Irish Folk Tunes, Hollywood tunes and much more, plus a tribute to Labor Day. Treat yourself to a very special "end-of-summer" evening night out.

The Four Seasons Plus 'Surprise Concert"
Friday Evening, August 21, 2015 at 7:00 PM
At Emmanuel Church, "The Little Church in the Wilderness"
50 Emmanuel Church Road, Killingworth, CT 06419 Tickets $ 20
Reception following concert
---
Please Join us for
" THE FOUR SEASONS PLUS" Summer Concert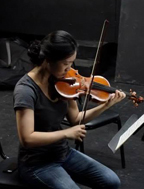 Music that will lift your spirits!
The Summer Concert is Scheduled for July 19, 2015 at 4 PM
Tom Meuller, Organist and friends…
Karl Wilhelm, Organ
Suxiao Yang, Violin
Valleto del Granduca by Jan P. Sweelinck
Partita on "O Gott, de frommer Gott" by J.S. Bach
Sonata No.4 in B-Flat by Felix Mendelssohn and more!
Tom will also be giving a master class on Saturday July 19th.
More details to follow.
Please join us every Sunday at 10:00 AM
Wherever you are from…whatever your education, job status, age, marital status, physical challenge, politics, race, gender…wherever you are on your spiritual path…you are welcome at Emmanuel Church, where we hope you will find a community of faith to support and encourage you. We are an Episcopal church, Anglican in heritage, centered on the life of prayer and sacraments, believing in the real presence of God in our lives. We worship God through a traditional liturgy, celebrated with open minds and generous hearts. Though we are made up of many different sorts of people, we are unified by our faith in Jesus Christ. We are one people believing in one Lord, one faith and one baptism.
We aspire to be a Christ-centered sanctuary where we can find inspiration, communion and purpose in our worship of God and our service to others. Our mission is to build up a strong, worshiping community of caring people reaching out to others in the name of Christ.