"The Little Church in the Wilderness"


All people of peace and good will are welcome.
Emmanuel Episcopal Church, 50 Emmanuel Church Road in Killingworth, CT
__________________________________________________________________________
Emmanuel Episcopal Church
"The Little Church in the  Wilderness"
         in Killingworth, CT
Welcome to Emmanuel Church – we welcome all to worship God in our humble house in the Wilderness.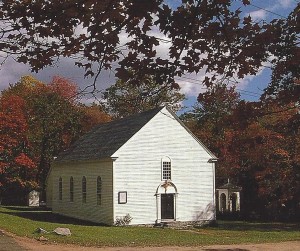 Please join us every Sunday at 10:00 AM
Wherever you are from…whatever your education, job status, age, marital status, physical challenge, politics, race, gender…wherever you are on your spiritual path…you are welcome at Emmanuel Church, where we hope you will find a community of faith to support and encourage you. We are an Episcopal church, Anglican in heritage, centered on the life of prayer and sacraments, believing in the real presence of God in our lives. We worship God through a traditional liturgy, celebrated with open minds and generous hearts. Though we are made up of many different sorts of people, we are unified by our faith in Jesus Christ. We are one people believing in one Lord, one faith and one baptism.
We aspire to be a Christ-centered sanctuary where we can find inspiration, communion and purpose in our worship of God and our service to others. Our mission is to build up a strong, worshiping community of caring people reaching out to others in the name of Christ.
________________________________________________________________________
WANTED:
We are looking for an Organist
For our Sunday morning Services at 10 AM,  Christmas, and Holy Week.
Ideal for a student, or retired musician, looking for some

 additional income and the joy of playing our wonderful Karl Wilhelm Tracker Organ.
The church is located on 50 Emanuel Church Road in Killingworth, CT 06419.
We are able to pay $ 120per Sunday.
Please contact Rosemarie Prelinger at 860-663-1109 or email roseprel@comcast.net
_____________________________________________